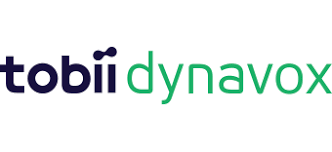 Contact info
Contact: Rob Gregory
Tel: 0114 481 0011
Email: Sales.uk@tobiidynavox.com
Website: http://www.tobiidynavox.co.uk
Address:
Sheffield Science Parks, Cooper Building, Arundel Street
Sheffield
S1 2NS
Details
Tobii Dynavox is the global leader and pioneer in touch and eye tracking based augmentative and alternative communication (AAC) devices. Our 100% focus and commitment to customers helps to empower and enable them to realise more successful and meaningful communication. Tobii Dynavox was formed in 2014 when Tobii Assistive Technology (founded in 2001) merged with Dynavox Systems (founded in 1983). The merger created the world leader in devices, software and tools for alternative communication giving thousands of people in need around the world the ability to communicate despite any limitations.
Recently we have launched the I Series +. The market leading dedicated device has a multitude of features that go a step beyond such as wake and sleep on gaze which gives you the ability to put the device to sleep using only your eyes saving hours of battery time. You don't need to worry about backups on an I Series +, the built in SD card will back up all of your pages and settings once a week. In the event that they need to be restored a few selections will do it for you, or transfer the SD card to a new device. The I Series + is built to be fast, safe and reliable.
Our portable Eyegaze devices are the first choice for those needing full PC control or a school looking for eyegaze as a resource. As the only cameras in the world to feature both bright and dark pupil tracking the PCEye Go and PCEye Explore track more people, more accurately, more of the time. Often used with Gaze Viewer, the software that allows you to track where anyone is looking on any content, we can track AAC pages, YouTube, books, powerpoint, language assessments. If it's on a screen, we can track it. This gives you an invaluable insight into the thoughts and processes of your students and patients.
Did you know we don't just do eyegaze? The I Series + and T Series devices can be used with Touch, Joysitck, Switch, Headmouse etc etc. Our Communicator 5 and Compass software, designed for AAC, are fully featured for the emergent communicator to the most advanced. You'll never outgrow it. If you're an AAC professional and would like a free copy of Communicator or Compass, get in touch.
Don't forget we also have the Sono Flex and Compass Apps for iPad and Windows tablets. All a bit high tech? Then take a look at Boardmaker Online. Produce symbol resources from any internet connected device. No more disks, Boardmaker anywhere. Great if you're not in the same classroom or even the same school. Wherever you log on, you get all of your content.
Products/Services include:
PCEye Go – PCEye Mini
VocaliD Voice Banking
myTobiiDynavox Message Banking
Core First
Snap Scene
Windows Control
Membership of Communication Matters
Organisational
/wp-content/uploads/2018/07/logo.jpg
0
0
fgkb8oit
/wp-content/uploads/2018/07/logo.jpg
fgkb8oit
2019-07-03 15:20:58
2019-07-03 15:20:58
Tobii Dynavox Ltd