Trustees are responsible for overseeing the day-to-day running of Communication Matters, and ensuring we meet our aims and objectives. Trustees' activities include vetting and administering grant applications, and organising our annual International AAC Conference and Study Days.

The Board of Trustees appoints a Chairperson, Treasurer and Secretary, but every Trustee carries legal responsibility. We are a registered charity and a company limited by guarantee, so Trustees must ensure we comply with current charity and company laws.

We are the UK chapter of an international organisation, ISAAC – so the Trustees must also meet ISAAC's own aims and objectives.
Trustees are not paid – it is a voluntary role – but they may claim related expenses for their work for us, such as travel costs.
As Communication Matters is also a registered charity and a company limited by guarantee, Trustees are responsible for ensuring that the organisation complies with current charity and company laws. Being a Trustee of Communication Matters does not (and cannot by law) bring with it any financial reward, but Trustees may claim out-of-pocket expenses for activities directly related to the work of being a Trustee, e.g. travel expenses.
The Board of Trustees appoints a Chairperson, Treasurer and Secretary. The Treasurer and Secretary are the 'official jobs'. However, all Trustees have jobs to do to keep Communication Matters running and to enable it to carry out all its activities, e.g. administering and vetting grant applications, organising the annual National AAC Conference, reviewing and selecting the papers to be presented at the conference.
More About Being a Trustee
Trustees follow Best Practice guidelines in all their activities for the charity. Here are some of the main guidelines:
Office staff and other roles
Our manager and administrator handle the day-to-day running of the organisation, such as membership renewals, conference registration, organising events, communications and book-keeping.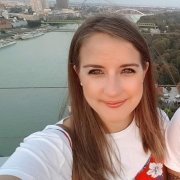 Emily Campbell
Charity Manager
Communication Matters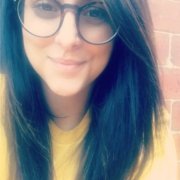 Mary-Ann D'Sa
Charity Administrator
Communication Matters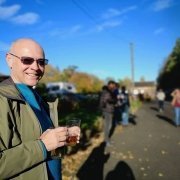 Neil Hansen
ISAAC Council Member
Communication Matters
CURRENT BOARD OF TRUSTEES (2018-2019)
The following joined the Board of Trustees from September 2018.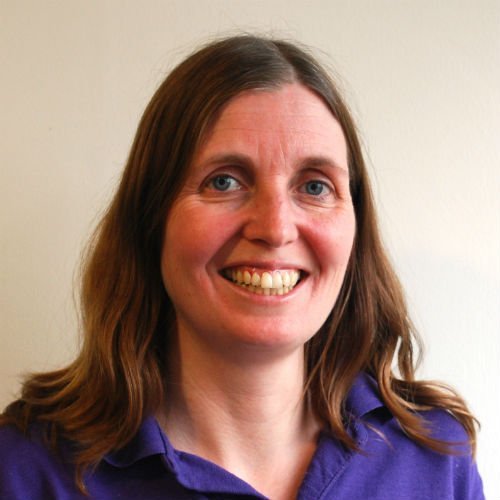 Zoë Clarke
I am a Clinical Scientist working with the Assistive Technology Team based in Barnsley and covering the whole of Yorkshire and the Humber. We are a Specialised Service and assess adults and children with a range of disabilities for Electronic Assistive Technology, including Communication Aids and Environmental Control Systems.
Communication Matters
read more
I chair the national Advisory Group for Environmental Controls and I have recently been accepted onto the Rehabilitation and Disability Clinical Reference Group for NHS England. I am extremely passionate about Electronic Assistive Technology but also the importance of it being appropriately developed and provided, as technology, in order to work, needs to fit the needs of the person. Outside of work, I am a busy mum of three girls who enjoys baking and teaching aerobics. In addition, I have a sibling with significant physical and learning disabilities which I feel has provided me with insight into the challenges that families face.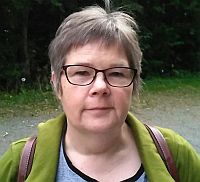 Jenny Herd
Having been involved in AAC issues for almost 20 years I am really pleased to be able to use some of my skills and experience (from both my personal and working/voluntary life) to support CM at an important time when it is growing and increasing its wider influence.
Communication Matters
read more
I am the parent of a 21-year-old AAC user, but also have a background in linguistics and phonetics (and philosophy, just in case), and I am a qualified teacher. I have worked as a charity advisor on governance and fundraising as well as for CAB, and have been a trustee of 1 Voice, chair of a local cerebral palsy society branch and a non-executive director of Friends of the Earth. I currently represent 1 Voice on the Communication Consortium and was on the board of The Communication Trust for three years.
I believe passionately in the right of all people without speech to have access not just to AAC, but also to education, work and opportunities others take for granted. CM has an important role to play in raising other people's expectations of AAC users across a range of settings. As a trustee I hope I will be able to help CM work towards this and other goals that will benefit those who use or need to use AAC.

Toby Hewson
Co-Chair
As well as being a trustee for Communication Matters, which by the way I love, I run my own charity called Just Different – we visit schools to talk to the children about disability and difference. When I'm not working I love playing wheelchair football or going skiing.
Communication Matters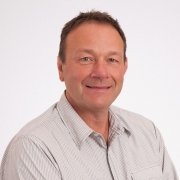 Martin Fisher
Following a career as a chartered surveyor, I retrained as a teacher and worked with children with a wide range of special educational needs in mainstream schools for 11 years. Looking for new challenges, I worked for both Mayer Johnson and Widgit where I trained education...
Communication Matters
read more
…and health professionals across the UK and Ireland in the use of symbols to support communication and learning. Further experience working with AAC/AT companies developed my knowledge of language and communication and the strategies available, both paper-based and hi-tech to support people who cannot speak.
I joined Ace Centre at the beginning of 2015 at what was a watershed for the provision of AAC for people with complex communication needs in England and a very exciting time to be involved in the AAC/AT sector. My management role at Ace Centre in our south office is very much one of team leader. It is challenging, diverse and busy, but a role I enjoy immensely. I have attended many CM events over the years including conference and information days, from the perspective of both supplier and service provider.
Downtime for me invariably involves sailing yachts or running around the countryside endeavouring to keep fit.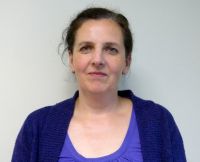 Nicola Hayton
Treasurer
I am a speech and language therapist with more than 20 years' experience. I work with adults with acquired neurological conditions in Sheffield. I also have a background in working with young adults with learning disabilities in specialist colleges.
I have been a Trustee for the last six years and for most of that time I have served as the Treasurer for the charity.
Communication Matters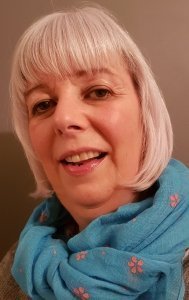 Ruth McMorran
Co-Chair
I have worked in the field of special education for more than 30 years. My background is in teaching and I have additional postgraduate qualifications in special education, vision impairment and assistive technology. At present I am a Consultant in Technology and Disability with SMA Legal providing technology assessments for litigation.
Communication Matters
read more
Currently, with Toby Hewson, I co-chair of the Board of Trustees. I lead the planning group for the annual International Conference and chair the abstracts committee. I represent CM at ISAAC (International Society for Augmentative and Alternative Communication) and I am a member of the ISAAC Council.
I sit on both the AAC Advisory Group of the NHS England Clinical Reference Group (CRG) for Rehabilitation and Disability and the Scottish Government's National AAC Advisory Group.
Having spent most of my working life in Hampshire and Surrey, I now enjoy life in the lovely town of Kirkcudbright in south-west Scotland. I'm part of a team who run the annual food festival and I do some voluntary work in the tourist information centre.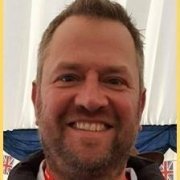 Rob Gregory
I have been involved in the world of AT since 2002, first starting out at Possum working with Environmental Controls. Ten years ago I joined Tobii Dynavox at the time when Eyegaze was just starting to pick up speed thanks to more advanced devices and lowering of costs.
Communication Matters
read more
I've been a part of an exciting, rapidly changing environment which has seen more people have access to AAC than ever before thanks to lower prices, better funding, more awareness and more choice through mainstream devices than ever before. The most exciting thing about the AAC landscape is that all of this is happening at a quickening pace with every year that passes which ultimately means more and more people are communicating than ever before.
In 2017 I became a trustee of CM. Having benefitted from attending the amazing national conference and, too many to count, roadshows over the years, I wanted to help support CM to continue to provide the vital link between everyone involved in AAC.
When I'm not at work I can usually be seen at gigs or running around after my young son.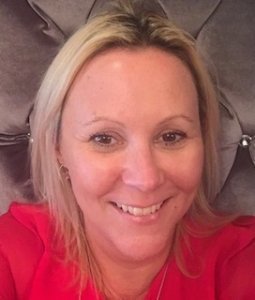 Victoria Healy
Deputy Chair
I am a Speech and Language Therapist who has worked with AAC users for over fifteen years. I am currently the AAC Specialist SLT for the Physical and Sensory Support Service which provides assessment and support for children and young people and their families across Surrey.
Communication Matters
read more
Working for a local service certainly has its challenges but that's why I feel it is so important to keep making the commissioners aware of what we do and why it is so crucial to keep the funding in place.
I have 3 children who are all starting to gain their own independence, which is frustrating and gratifying in equal measure! I try hard to keep a healthy work / life balance, but I can't say I always get it right!
Being a trustee has been an eye-opening experience. Over the past 5 years, I have worked with some of the best people from the AAC world. We've laughed, we've cried, we've been frustrated by the sheer overwhelming amount of work that there is to do… but I wouldn't change it and would thoroughly recommend being a Trustee to anyone!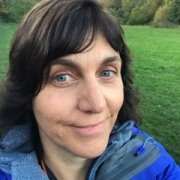 Helen Whittle
Co-Opted
I am a speech and language therapist and have worked in the field of AAC since 1991 when I worked in an assessment centre.
After 9 years I moved to the Midlands and worked as a local AAC therapist with a range of adult and child clients.
Communication Matters
read more
I have also co-ordinated a project working on enhancing the look and vocabulary range of a specific symbol set. I have operated as a tutor for on-line learning in Special Schools and developed AAC training courses to support an AAC Care pathway.
My most recent role was as a lecturer in the Speech Pathology Department at Manchester Metropolitan University (MMU). This involved me in being a Tutor to a group of students and being able to lecture about my experience– all the time trying to get in as much information about AAC!
Working at MMU enabled me to be involved in practical research projects, for the last 2 years I have been very involved in the I-ASC Project.
When I am not working, I can be found cooking for 2 teenage sons, walking our dog or trying yoga.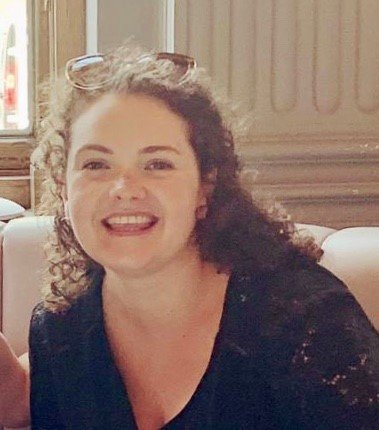 Amy Hanschell
I am a speech and language therapist and for the past 9 years I have worked in the adult acquired service in NHS Tayside. For most of that time I have been based at the Centre for Brain Injury Rehabilitation and at Ninewells Hospital in Dundee.
Communication Matters
read more
I work on a daily basis with people whose lives are enhanced through AAC. I have a special interest in working in AAC particularly with those who have aphasia and progressive neuro conditions. Outside of work I spend my time with friends and family getting outdoors either for a long walk or shorter run! Over the past few years I've enjoyed the challenge of being a trustee, I've learned a lot from the CM team and from being involved with this fantastic organisation.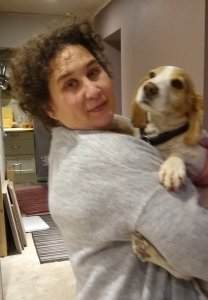 Saffron Murphy-Mann
Having lived and worked in London as a teacher, teaching music and steel pans, I moved to Lincolnshire 14 years ago for a quieter life! I have a busy family life, living with musicians and dancers, so never a quiet moment.
Communication Matters
read more
I have been involved in AAC for more than 10 years, working as the Senior Teacher for CandLE for the past eight years. I have experience working with students from Year 1 to Year 13 and managing the transfer from Primary to Secondary.
I have several students who have recently achieved GCSE success. I am involved in the Exams Access Group working towards wider access for AAC users to appropriate qualifications.
I still play steel pans, with a band in London and with my own band, which I formed in Lincolnshire in 2016.