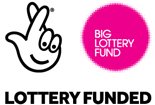 A mentorship project has been launched in the Manchester area with funding from Awards for All (Big Lottery Fund).
Communication Matters is working with Verity Elliott at Creativity in Practice Ltd (link is external).
Up to 6 young AAC users have received accredited mentoring training in supporting younger or more inexperienced AAC users. The training is now completed and the evaluations will be presented at CM2017 Conference.
Please feel free to contact Verity if you have any questions: Verity Elliott, 07891959048, verity@creativityinpractice.co.uk
We hope to role out this project in other regions in the future.